NJANA CAREs
Our Mission is to Provide Assistance to Individuals and Communities at Risk for Health and Wellness Disparities in New Jersey through Charitable Giving.
NJANA CAREs is the newly formed charitable arm of the New Jersey Association of Nurse Anesthetists (NJANA). "CAREs" stands for "Charity and Relief Expenditures."
NJANA represents more than 800 Advanced Practice Nurse – Anesthesia providers (APN-A's)* across our great state. As APN-A's, caring is our calling. We care for patients in New Jersey's hospitals, surgery centers, and doctors' offices, providing safe, compassionate anesthesia care to hundreds of thousands of patients each year.
Our caring doesn't end at the operating room doors—it extends beyond our workday and manifests itself in giving our time, energy, and other resources to those in need throughout our state.
NJANA CAREs is the embodiment of nurse anesthetists' ability and willingness to give extraordinarily, wherever and whenever care is needed to be given.
NJANA CAREs
is dedicated to offering support to people who require assistance in all
areas of wellbeing such as mental, hunger, healthcare, homelessness, or life improvement.
NJANA's members believe that collectively we can make a significant difference in the lives of those whose well-being is in jeopardy. We are committed to supporting the communities of New Jersey through the current health crisis any way we can.
CAMPAIGNS:
This Fall NJANACares is proud to support "Raymond's Inclusive Playground."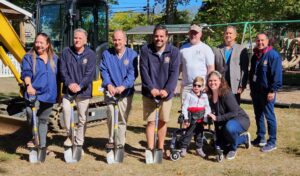 Raffle tickets are available to win a festive holiday gift basket that includes a soft forest green throw blanket, a bejeweled wine cork, a bottle of Belle Glos Pinot Noir (2018 Napa Valley), a Tuscan Olive Oil gift set, a Brookstone compact wine opener, and a delicious smelling hand-poured eggnog candle from the LiveYoung Candle Co.
$25 single raffle ticket
$100 bundle of 5 raffle tickets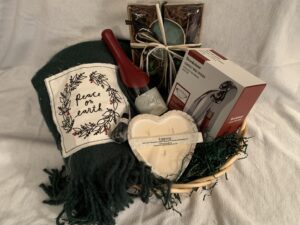 Tickets will be sold until 12 p.m. on Saturday, Nov. 5.  Drawing will be at 4 p.m.
All Proceeds will support the installation of an inclusive playground for Raymond and his friends in Manasquan, N.J. 
To buy tickets click 
here
. 
Venmo @njanacares
Send an email to tcastleman9@gmail.com to confirm ticket purchase and that we have your name and contact information for the raffle.
————————————————————————————————————-
Pumpkin Donation: Sponsored "The Social Cafe"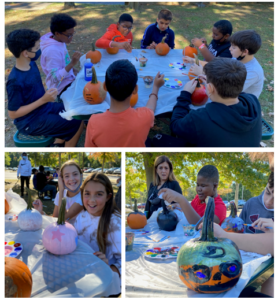 Club at Township of Ocean Intermediate School. It is a club that pairs special education and international students with peers to help develop social skills and friendships. NJANACares purchased 40 pumpkins for their pumpkin painting social
Local restaurants & food banks that have received donations from NJANACares:
Blend on Main, Manasquan

FLAG: Front Line Appreciation Group – Cranbury

CUMAC Food Bank in Patterson

Chef Lou's Army in Manasquan


South Jersey Food Bank in Pennsauken
NJANA CAREs helps Children: Donations have been made in 2019 and 2020 to support the Shriners Children's Dyslexia Centers of Philadelphia, a non-profit organization dedicated to providing the needed resources and educational efforts aimed at helping children overcome this disability and to succeed in life.

NJANA CAREs participated in the Winter Warmth Drive, sponsored by the Office of Assemblymen Mazzeo & Armato, donating 12 new children's coats, 56 pairs of socks, and 25 hats/glove/scarf sets to help children in need in Atlantic County.
Board of Trustees:
President: Tracy Castleman, MS, CRNA, APN-A
Vice President: Nicholas Blank, MSN, CRNA, APN-A
Secretary: Jonathan Katz, MSN, CRNA, APN-A
Treasurer: Maureen McCartney Anderson, DNP, CRNA, APN-A
*APN-A's are also known as Certified Registered Nurse Anesthetists (CRNAs)